Limorlin Gîte
Luxury self-catering child-free holiday accommodation in peaceful rural setting with panoramic views
Located in the sunny Charente-Maritime near the sea and beaches, Limorlin offers holiday accommodation far from the cries of children for those wanting to experience rural France at its most peaceful.
"Peaceful, tranquil, beautiful and very relaxing... a wonderful break" – Lynne & Spence, May 2008
Relax and unwind far from the crowds
With uninterrupted views to the South and West, Limorlin is set amongst fields of grapevines, wheat, sunflowers and corn in the countryside between Pons, Cognac and Saintes, yet is only 10 minutes from the A10 Paris-Bordeaux motorway and about half-an-hour to the best beaches on the Atlantic Coast – the part called la Côte de Beauté (the Coast of Beauty).
Just one gîte ...
We have just one gîte at Limorlin, and we have no near neighbours, so there are no children to disturb the tranquility.
Situated in the beautiful countryside of the Charente-Maritime region, we offer a year-round base for discovering South-West France.
"The gite is fantastic, every amenity you need. Location is perfect, very accessible to all areas. Views are very picturesque. Lots of good places to visit nearby" – Brendan & Catherine, May 2008
Description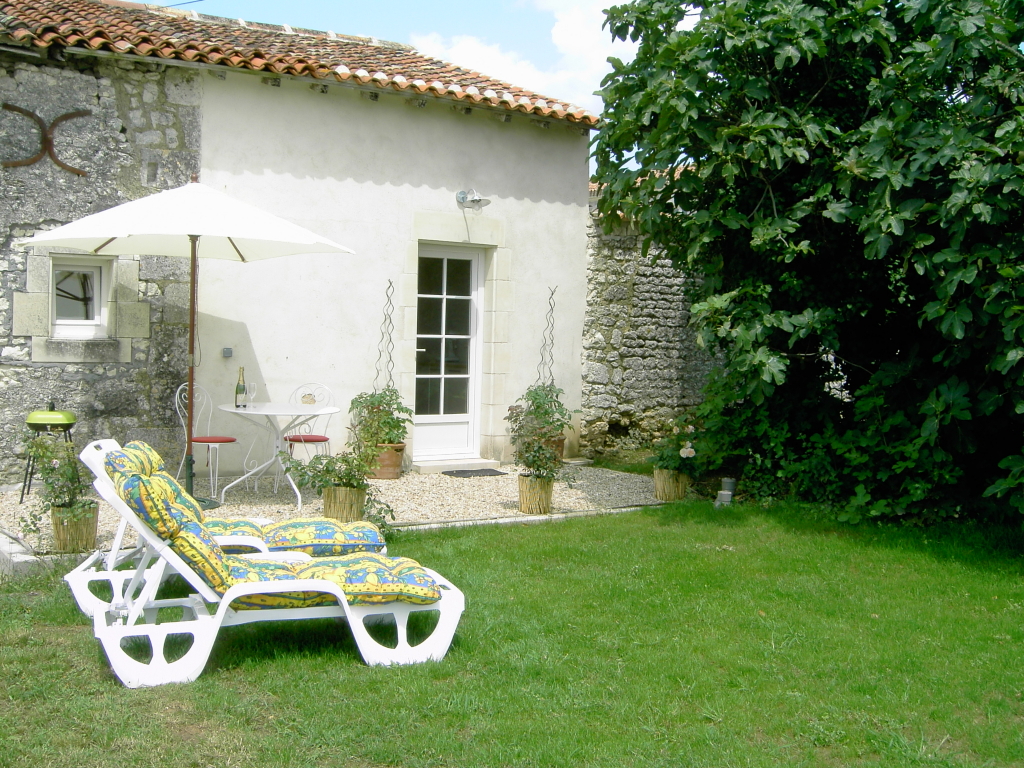 The gîte at Limorlin provides luxury self-catering rental with pool, panoramic rural views. It is located near the Seugne and Charente Rivers (great for fishing, walking and cycling) and the spectacular Atlantic beaches.
Newly opened in 2007, the gîte at Limorlin is part of a 17th century farmhouse estate set in the tranquillity of the countryside in one of the sunniest regions of France. From your terrace on the south side of the gîte, you'll enjoy an uninterrupted view of the countryside, with the historic town of Pons and its Donjon just visible on the horizon.
Whether you decide to linger by the pool or just relax on the terrace, or by the open fire in winter, Limorlin is the perfect place to unwind all year round.
"Absolute bliss:- peace, calm and quiet ... superbly complemented by Nelly's stunning meal" – John & Chris, August 2007