Badge Preparation Service

Badge Preparation Bureau Service
We offer secure badge preparation, producing high-quality colour ID badges. Depending on your needs, these can include for example:
Your company or organisation logo and/or name
Employee name, number and department
Colour photo
Bar-code
Magnetic strip
Proximity chip (e.g. Mifare® or HID®)
Smart-card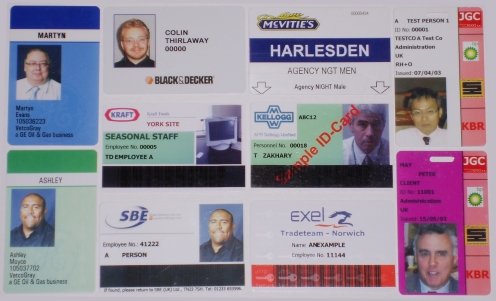 For security, we offer the option of omitting all reference to your organisation and instead printing our address for found cards to be returned to.
Two-working-day delivery is standard, but next day delivery is available for regular customers.
Badge Accessories and Ancillaries
We also provide all accessories and ancillary items, such as key-fobs, badge holders, clips, lanyards, etc. Read more >>
Badge Production Equipment
If you prefer to produce the badges yourself, we also supply all types of badge production equipment. Read more >>
Please contact a P&Q Advisor for further information.