Q

›

TAR Software Support and Maintenance

Software Support and Maintenance
Your business can rely on your
P&Q

systems. We deliver a level of support that reflects their importance to you and your team.

One of the reasons for choosing P&Q is for the quality of our support, which is designed to ensure our systems can always deliver the optimum performance. As an international organisation we can ensure you have the support you need on a virtual 24-hour basis.

Naturally, the need for maintenance and emergency cover varies from one organisation to the next, so our service and support services are flexible. Maintenance contracts are available for both hardware and software, and we offer a range of options allowing you to tailor your support package to your own needs and budgets.

P&Q complete solutions include service and support as standard.
Software Support
Software support is provided at three levels:
Bronze level provides Software Maintenance (including regular upgrades) and basic telephone/e-mail/fax Hot-Line support.
Silver level offers remote support with direct access to your systems for analysis, diagnosis and repair, with the additional benefit of yearly on-site training.
Gold level provides the highest standards of support, with rapid and guaranteed response times, and may include bespoke report writing and customisation.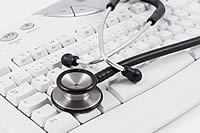 Support Hotline
The Support Hot-Line (for both Software and Hardware) is available during normal business hours but e-mails may be dealt with around the clock.
The hotline is manned by experienced staff, who are likely to have encountered your problem many times before. They are able to provide advice and practical assistance via remote support.
Please contact a P&Q Advisor for further information.