P&Q International

Services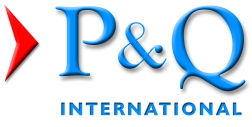 Services
At P&Q, we deliver more than leading-edge software. All of our products are fully supported by a range of services, designed to ensure that your business is always running smoothly. Our commitment to supporting your project starts with investigating the needs of your business and just keeps going from there. Many of our clients have been using our products and services for over 25 years, and most are household names.
Our services include:
To find out more about these services, click on the links above, or phone us on 0845 1300 707 (or +44 1920 822 800), or fill in the box on the left (then click "Send"), or email a P&Q Advisor.