Q

›

TAR Integrated Solutions

Integrated Solutions
Enabling your systems to work together can deliver a whole range of new benefits – and make an important contribution to your business efficiency.
With software solutions playing an ever more important role in business operations, more and more companies are discovering a new kind of problem. Off-the-shelf solutions may provide an answer to a single need – but they can lock in data. Too many different types of software that can't be linked leads to increased complexity and less efficiency.
Integrating systems can multiply benefits
At P&Q we have the answer. Our systems are modular, so they can integrate with each other, sharing information and increasing rather than reducing efficiency.

Unlike many other business software solutions, they are not dependent on a single device or platform, and can interface with your existing systems. Using the same equipment, badges and data for multiple purposes reduces your costs too.
Some examples
By integrating Q

›

TAR Time & Attendance with Access Control, you need only carry out employee record maintenance once, and your employees will only need one badge or tag for both systems, thus reducing costs. Indeed, with the two systems integrated, virtually no extra maintenance is required for the Access Control system. Also, by connecting the system to your fire alarm, it can automatically generate a log of where everyone on is, substantially increasing safety.
Integrating Q

›

TAR Labour Costing, Job Costing and/or Job Tracking (Work-in-Progress) with Q

›

TAR Time & Attendance means that all time is accounted for automatically, rather than having to spend time reconciling the 2 systems. For example, the system can be configured to record indirect time automatically, from the start of the shift (or when the employee arrives, if later) until he or she starts their first job. Alternatively, they can be automatically restarted on the same job they were on the previous day. Deductions of time for lunch from the time worked on their current job can be done automatically.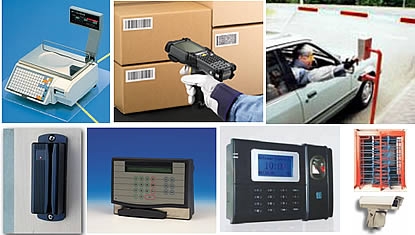 With P&Q software, the possibilities are endless.
Please contact a P&Q Advisor for further information.