Case Study – All round control at Terry's of York

Combining Access Control
and Time & Attendance
Kraft Suchard – previously Terry's of York – have relied on P&Q's Time and Attendance software for many years. Combining the established Time & Attendance systems with a new third-party Access Control system needed the skills of P&Q.
The customer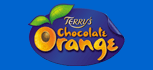 Terry's of York produced the world-famous Terry's Chocolate Orange™ and Terry's All Gold™ products and many other much-loved confectionary brands. Established in 1767, it is now part of Kraft Suchard – the second largest food and beverage company in the world. The factory in York, UK employed production personnel, as well as staff engaged in research and development, finance, IS and human resources functions. Terry's of York first started using P&Q's Q›TAR system in 1992.
The problem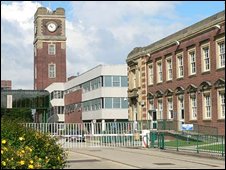 A new, third-party Access Control system, incorporating turnstiles and car-park barriers, meant that staff had to carry two identity badges – one for access and another to use the existing, P&Q-supplied Time & Attendance solution.
"We had a difficult time keeping two independent systems in sync and tracking the extra badges required, especially for starters and leavers," explained Terry's of York's Payroll Manager, Martin Buckle.
The
P&Q

solution

P&Q was asked to integrate the separate systems and make the experience more user-friendly. Although P&Q could have supplied Terry's with a new, fully-integrated T&A and Access Control solution, P&Q proposed to make the most of the client's investment in the existing systems.

P&Q suggested a single badge per staff member to cover both systems and to provide an automatic link to the Access Control system, to update it directly with details of new and disallowed badges. "The badges themselves are printed from the T&A system, which keeps the information up-to-date," explained Martin.

Initially, Terry's left maintenance of the Access system in the hands of the suppliers, but that company ceased trading a year after the installation. "Since then, P&Q has maintained that system for us as well," he said.
The result
The benefits of an integrated system are considerable. Having a single badge was easier for staff and for administration, time was saved throughout the factory and costs reduced.