Radio-controlled clocks

Radio-controlled clocks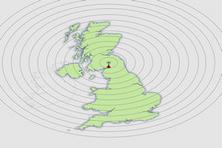 A Radio-Controlled Clock allows the system time and date of your computers to be synchronised with the most precise atomic clocks in the world. Accurate to one second in 1,000,000 years, the correct time is transmitted from strategic locations around the globe. For example, there is a long-wave transmitter in Cumbria (moved from near Rugby in 2007) with a range of over 1500 km, and the signal automatically provides adjustments for summer/winter times.
The Radio-Controlled Clock does not require an external power supply, since power is obtained from two internal batteries. The very low power consumption ensures a battery life of at least two years.
If the Radio-Controlled Clock is unable to receive radio signals inside your building, a version with an external antenna is available.
Versions are available for networked and individual PC's, Windows and Novell File Servers, Unix/Linux systems and Open VMS systems (Alpha and VAX).
Please contact a P&Q Advisor for further information.