Q

›

TAR Lone Worker Protection

Lone Worker Protection
When you have remote staff visiting clients, providing services, making deliveries, resolving problems or making repairs, do you know where they are or which client they are with? How quickly do you know if a potentially risky situation is turning into a real danger?
At P&Q, we have developed a number of cost-effective solutions that allow you to monitor the location of your field workers, and to raise an alarm if they don't report in at expected times or if they initiate an alarm signal. As an extra benefit, how much time is spent at each location is automatically recorded.
With Q›TAR you can, for example: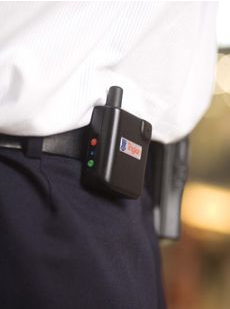 allow a remote (lone) worker to register when he or she starts a (potentially risky) task or visit, to record (automatically) the location, and to indicate how long the task or visit should take
verify that the remote worker has made contact by the due time, and if not, attempt to contact the worker
if that contact fails, repeatedly attempt to contact the worker and raise an alarm (at increasing levels of urgency)
record the length of time spent doing each task or visit for subsequent use (e.g. proof of service, costing and billing, staff monitoring, efficiency and statistical analyses, etc.)
interface with other systems (e.g. to pass details to invoicing and auditing systems, summaries of alarms raised, etc.)
Our software can be run at client sites or at monitoring centres. It is intended for organisations with, for example:
engineers working off site (e.g. in remote locations or undertaking multiple jobs)
health workers making home visits
community workers going into potentially risky situations
drivers, sales people and others who are "on the road"
off-site workers that visit multiple sites
Two alternative solutions
›

Using the My-Bodyguard® personal alarm




My-Bodyguard is a personal alarm with a difference – it provides location information either automatically or when activated. Vulnerable workers are provided with peace of mind, and can feel safe in the knowledge that if an accident or incident should occur, whether indoors or outdoors, help can be summoned at the touch of a button. My-Bodyguard also functions as a man-down alarm. This is crucial for the user when, for instance, he or she is unconscious. When the user is not capable of pressing the alarm button, My-Bodyguard automatically activates itself. Read more >>
›

Using a standard telephone or mobile phone

A lower-cost solution is for the field worker simply to call a freephone number when arriving at the client's premises by using either the client's landline telephone or a mobile phone; they then call the same freephone number on leaving the location.
Real-time monitoring
Whichever solution is chosen, the times and locations are automatically recorded by the Q›TAR system, so that you can monitor where each person is and review the time spent at each location. Q›TAR operates in real time, so that whenever the freephone number is called the system is updated immediately, and any authorised person monitoring the system sees the latest information.
Planning
As an option, you can record in advance the planned jobs and their locations and expected durations. If appropriate, you can set up regular patterns of work, for when your staff have a regular duty roster of visits.
Reporting
All information received can be used for tracking, invoicing, auditing and payroll purposes. A comprehensive set of reports is also available. All reports can be viewed on screen, printed or emailed, and these reports can be run automatically at predefined times.
Benefits
The pay-off comes in the amount of time and money saved by being able to, for example:
quickly locate a particular person;
track where your remote workers are;
warn of an alarm situation that has arisen for one of your remote workers;
see which worker could deal with an emergency situation that has arisen elsewhere;
record, invoice and audit automatically time spent at each location or on each job;
monitor travel time between each job.
Please contact a P&Q Advisor for further information.